Heating Oil Delivery
At Chili Gas, we understand that comfort means more than just being warm and cozy when the mercury falls - and it sure does plummet in our area! We also believe in our customers' financial comfort as well as their comfort in dealing with a company that cares. That's why we are proud to deliver clean-burning, ultra-low sulfur heating oil blended with biodiesel – also known as B5 Bioheat® Fuel! If you're looking to become a heating oil delivery customer, contact us using the form on this website or call 845-673-5060.
The Benefits of Heating Oil
Whether you know it as "Oilheat," "heating oil," "fuel oil," or "#2 oil," heating oil is the clean, dependable fuel that folks in New York State trust for complete comfort.
Heating oil is safe as it can only be ignited by an advanced burning system in your oil burner or furnace.


Oil supplies can meet demand. Regardless of global political unrest and/or natural disasters, there is still an over-abundance of crude oil, confirming notions that world oil reserves can and will last for a long time. With over 36 oil-producing countries, we are not dependent on any one nation or region for our oil supplies.


Heating oil is clean and dependable. In New York, today's heating oil contains no more than 15 ppm of sulfur content and contains at least 5% of biodiesel, a renewable resource produced from agricultural byproducts and food oil waste.


Heating oil is energy-efficient. Efficiency ratings of new oil-fired boilers and furnaces range from 83 percent to 95 percent, and can have an average life expectancy of 30 or more years (assuming annual maintenance). Upgrading your heating oil equipment to a more energy-efficient system can lower your energy costs by up to 30 percent, pays for itself over a short time, adds value to a home, and provides satisfying, efficient warmth.
If you have any questions about heating oil deliveries, feel free to contact us online using the form on this website or to call us directly at 845-673-5060!
Propane Equipment
Chili Gas stocks and sells only the highest quality propane equipment, including propane-fired furnaces, boilers and water heaters, as well as some of the most durable propane tanks on the market today. Learn more about propane here.
Installation & Maintenance
Our service technicians are fully certified and possess all the tools and talents needed to get your propane-fired equipment up and running. When it comes to equipment upgrades, replacements and installations, they do their work quickly and effectively, taking care of all the little details and making sure to get everything right the first time. On the maintenance and repair side, our services are second to none. We'll arrive promptly, find the source of your problem, resolve any issues that are present, and give your equipment the preventive maintenance it needs to ensure that these problems don't come back to haunt you.
Propane Tank Installation Guide for Builders
24/7 Emergency Service
Chili Gas is here for its customers in any weather, at any time, day or night. If you lose your heating or if you suspect your propane-fired equipment has malfunctioned, please call Chili Gas at 845-673-5060 and we'll send someone over as soon as possible. Please note: if you smell a strong odor of gas, you should leave your home before calling.
Remote Tank Monitoring
Chili Gas Inc provides remote propane tank monitoring that eliminates guesswork and ensures you'll never run out of propane. When we install your new tank, we can install a propane tank monitor that will allow us to remotely monitor the level in your tank, customize the level at which we will schedule a delivery for you and receive alerts for any unusual usage. Not every propane company out there offers this value-added service – it's one more way we go the extra mile to ensure your complete satisfaction.
A one time installation and set up fee of $400 and a $100 annual maintenance fee is required.
Click here for more information
New York State Tax Credit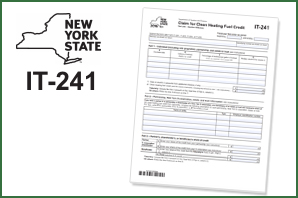 New York State will pay you to use Bioheat® fuel. Bioheat® fuel consumers who live in residential buildings, including single- and multi-family homes, apartment buildings, co-ops and condos are eligible to receive a New York State tax credit of up to 20 cents per gallon of Bioheat® fuel used, calculated at one cent per percentage of biodiesel in the blend, between B6 (6 percent biodiesel, or 6 cents per gallon) and B20 (20 percent biodiesel, or 20 cents per gallon). This means for every 1,000 gallons of B20 blend you use, you'll save $200. This tax credit has been in effect since 2012, and remains in effect through 2020. It may even be credited retroactively. To receive your tax credits, you must file NY State Form IT-241 along with your income tax return. Please consult with your accountant or tax professional.